Home
|
What's New?
|
Pictures
|
Scrapbook
|
Recipes
|
Fonts
|
Our Wedding
|
Contact Info

The Green Room is painted Benjamin Moore Dill Pickle! :)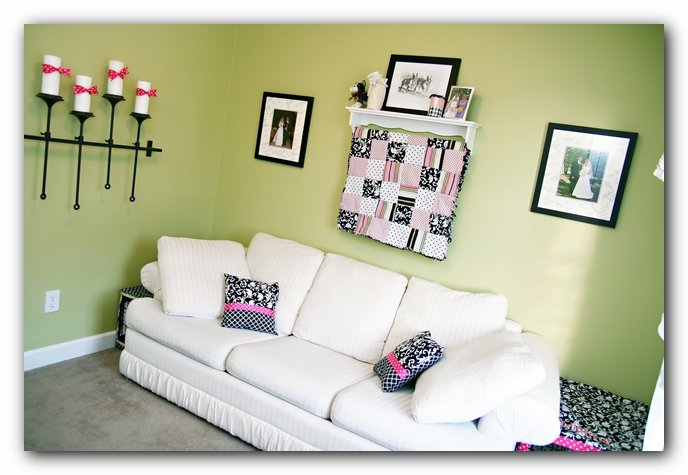 Miley and Howie's Crate Covers & Bumper Pads!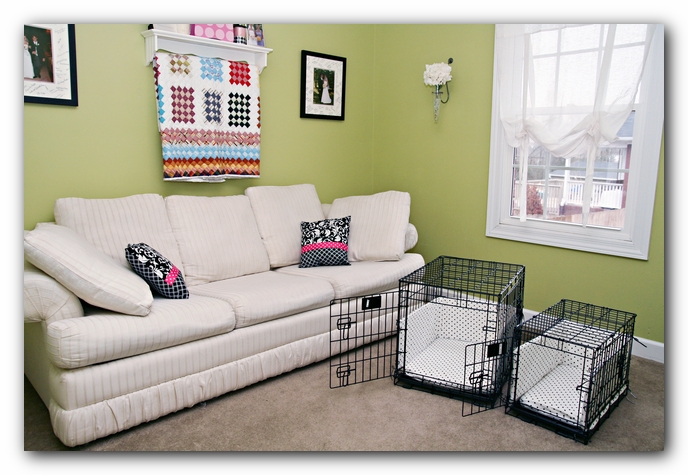 In what I can only imagine was a fit of insanity... because... I hate to sew. I know. That's bad. But I really and truly do. LOL. Every time I start a sewing project, I get in the middle of it and I SWEAR it will be the last time I ever sew! Ever!! Hah. Famous last words. But in an attempt to make
Miley and Howie's
crates more comfy, cozy, and inviting (and also match the room decor! ;)) .... I decided to make these crate covers and bumper pads for Miley and Howie's crates. :)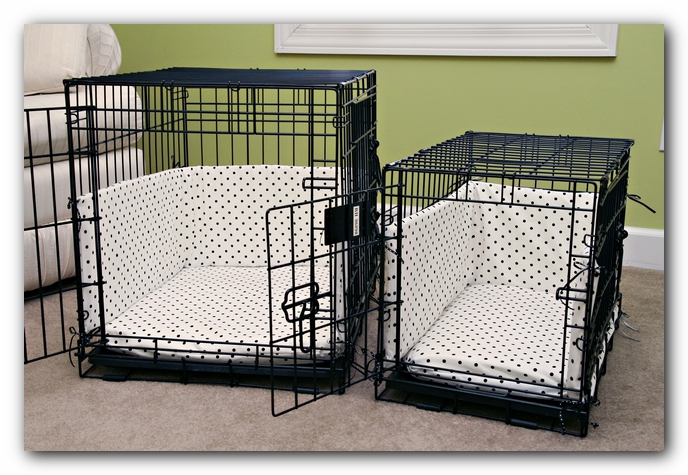 UPDATE
:
Here is the pattern I used
to make the crate covers and bumper pads.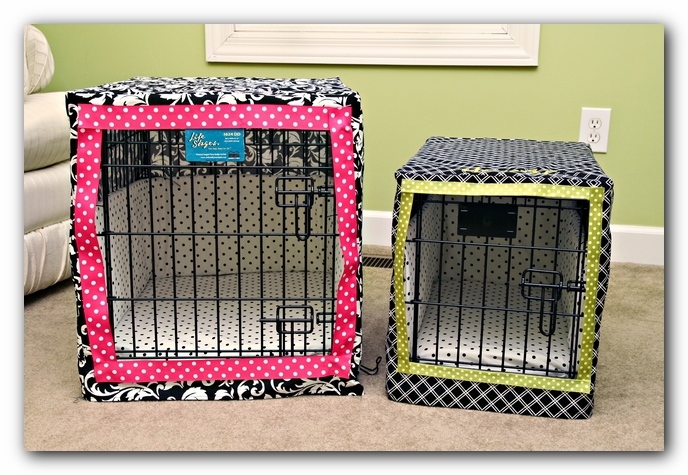 The crate covers just slip right on and off!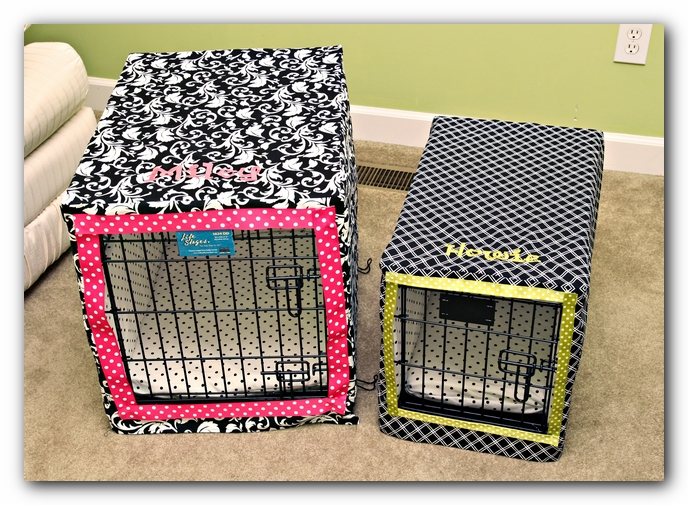 For the ultimate finishing touch, a friend embroidered Miley and Howie's names on their crate covers! :)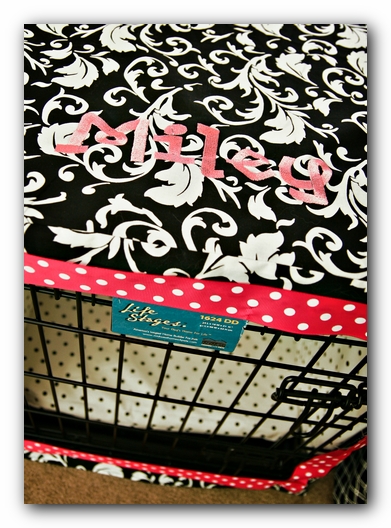 Aww... They're looking cozier already. ;)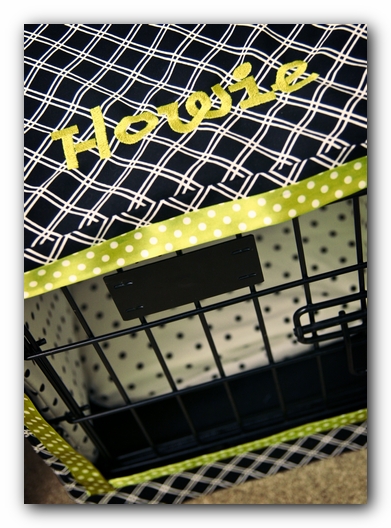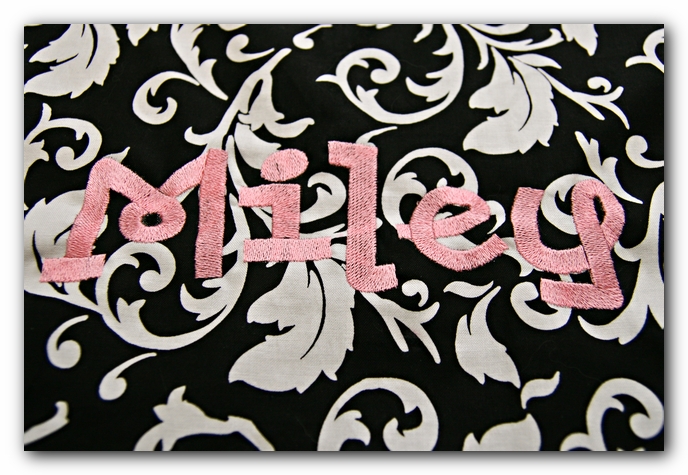 All the fabric, ribbon, and thread came from Hobby Lobby.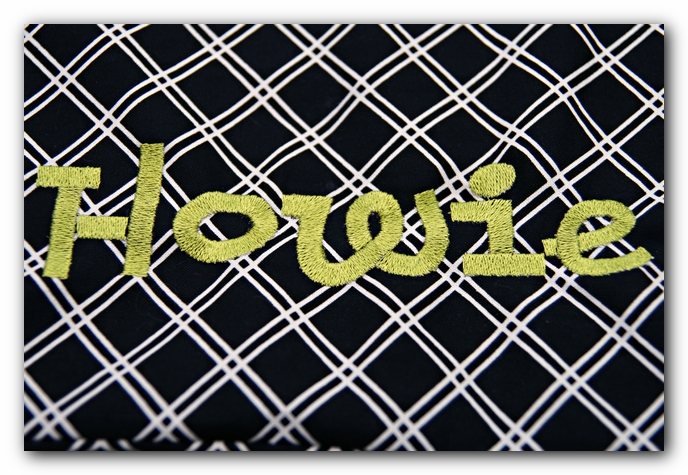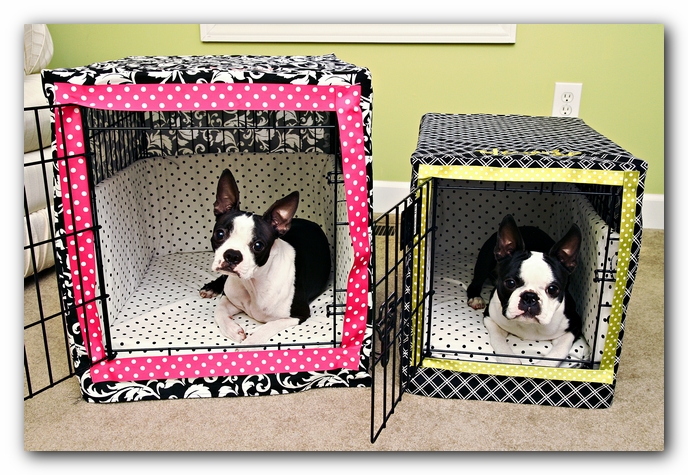 I think Miley and Howie approve. ;)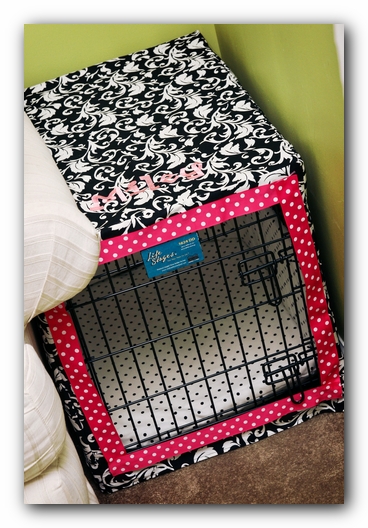 The crates just tuck right in on either end of the couch in the Green Room.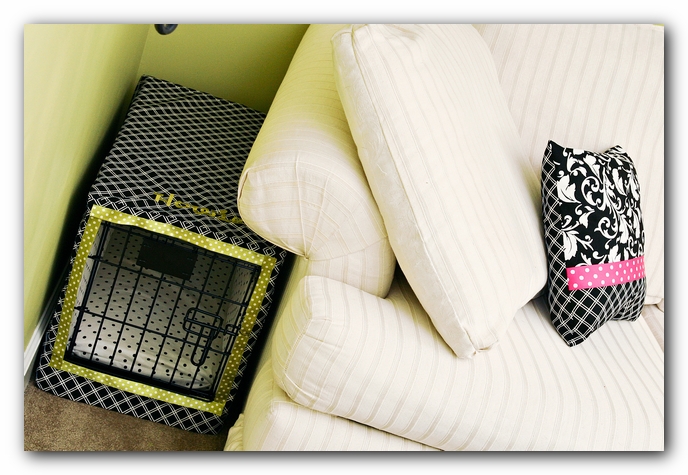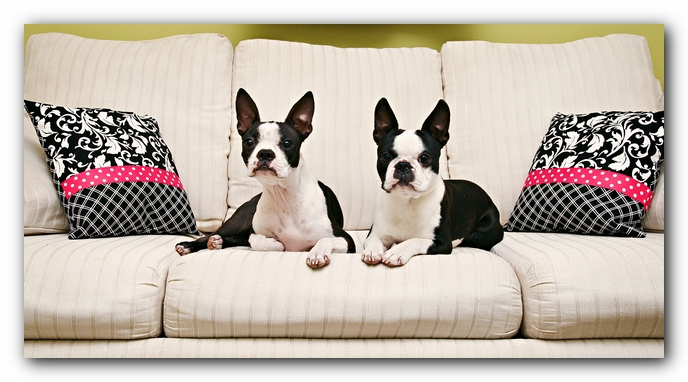 I had some extra fabric leftover, so I made a couple throw pillows for the couch to tie it all together. :)
Custom Crate Covers & Bumper Pads Instructions
The Green Room Rag Quilt
I had been seeing these
super cute rag quilts
lately and have been dying to try one. I've always wanted to make a quilt (despite my glaring lack of sewing skillz) but these rag quilts looked like something I could handle. I am really *so bad* at sewing, so I always have tons of extra fabric left over from my sewing projects. lol. I checked my stash and I had some really cute patterns leftover from the crate covers and some
clothes I made for Miley
that all coordinated. I also had some fleece that I decided to use instead of traditional quilt batting. Since I had all my supplies on hand and didn't even have to go to the store, I decided to get started late one Friday night. By the end of the next day, I had this quilt! It matches the green room perfectly and I already had a quilt rack hanging there so it was just perfect. :)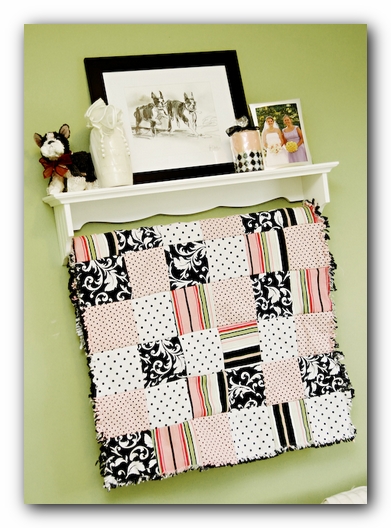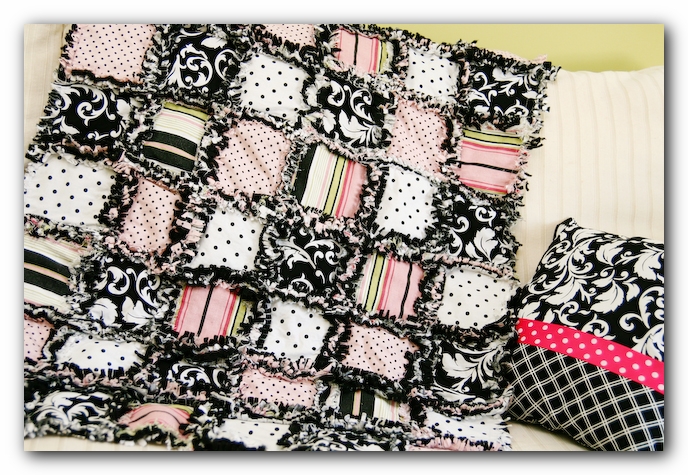 This is why they call it a "rag" quilt. It really is so soft and cuddly!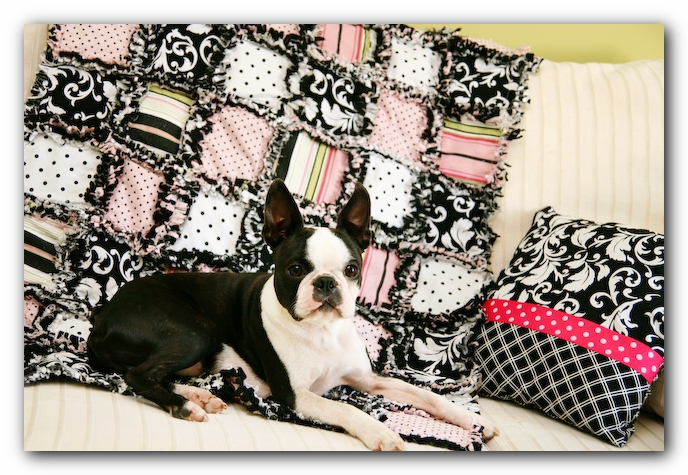 I think Howie and Miley approve... :)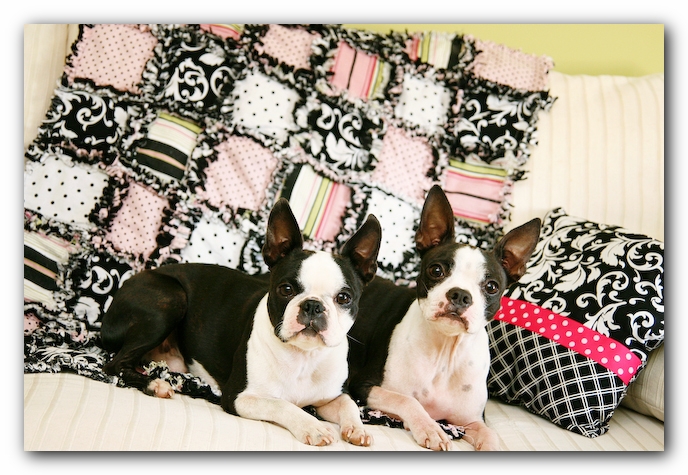 This is a lovely new addition to the Green Room that sits on top of the quilt rack... A drawing of Miley and Howie from one of my
favorite portraits
! The artist is Annie Brady and our dear friends Lori and Bill had this made for us when we
vacationed together in Pigeon Forge
. I *love* it and it goes perfectly in the green room! :)
More Green Room Accents...
| | | | |
| --- | --- | --- | --- |
| | | | |
| Candleholder from Pottery Barn | Candles from Target, alphabet accents from Making Memories | My grandmother made this quilt for me when I was 15 :) | Instead of having a guestbook at our wedding that I knew we'd probably never pull out and look at, we had guests sign mats for a picture frame that we could display and see every day. :) |
| | | | |
| --- | --- | --- | --- |
| | | | |
| Curtains from Pottery Barn | Flower holders from Pottery Barn | This was my dad's childhood chest of drawers. It was dark brown, but we painted it white. :) | Mirror from Pottery Barn (I should've just named this the Pottery Barn Room, huh!) |
Home
|
What's New?
|
Pictures
|
Scrapbook
|
Recipes
|
Fonts
|
Our Wedding
|
Contact Info